The Valle de Guadalupe is the major wine producing area of Mexico in the Baja California peninsula. It has long been known as 'La ruta del Vino" (the Wine Route).
As one passes through the Valley, rolling vineyards are everywhere. History and culture embrace the wines produced in this pictureque region, a mere 40 minutes from the Pacific Ocean.
The secret to the success of growing wine grapes in the Valle de Guadalupe is the Baja semi-desert climate and the region's cold marine current which, combined, produce the ideal Mediterranean-style climate.
The community was established in 1834 by a Dominican missionary as the 'Mision De Nuestra SenoraGuadalupe' and one of its most important activities was wine production. Later, the small wineries were abandoned as the Mexican government took away the Catholic Church's lands and it was not until 1888 that the first large-scale winery was established.
In the early 1900s, there was an influx of Russian immigrants who fled Russia in order not to escape getting recruited into the army and settled in the peaceful Valle de Guadalupe. They acquired land and started harvesting grapes for winemaking purposes.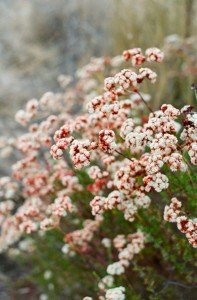 Valle de Guadalupe is beautiful and scenic, its wines an art and its old world charm mesmerising. La Ruta del Vino is a unique experience.