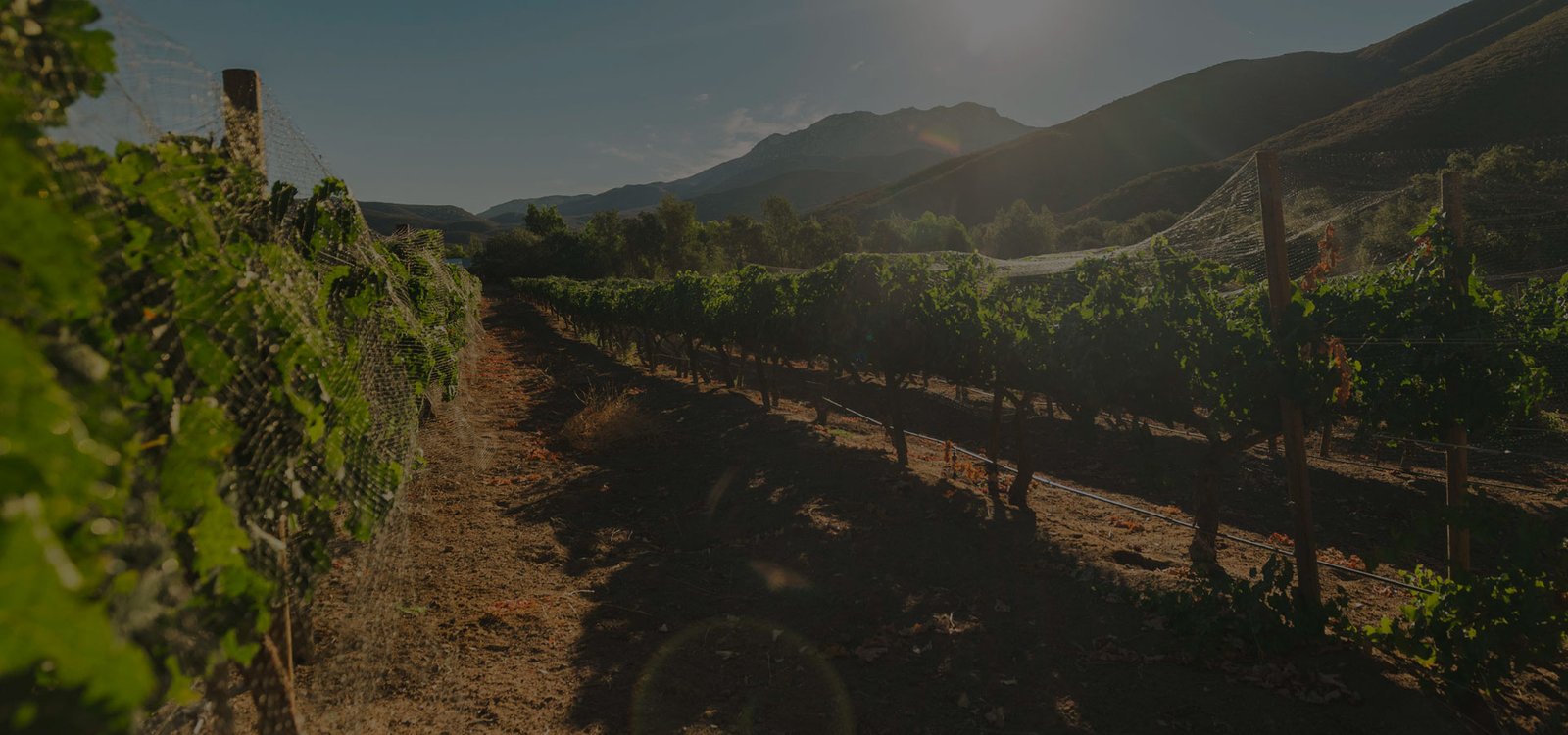 Our
Wineyards
---
"Our vineyards represent the essence of health and beauty"

- Erik Baloyán
We have wind patterns of unique characteristics, our own water supply, every detail, a key factor for the creation of our wine.
Our quality philosophy starts here.
Our vineyards located in the Valley of Guadalupe have a unique micro climate; wind patterns and an altitude different from the rest of the Valley of Guadalupe that gives us a noble land for the growth and development of the vine.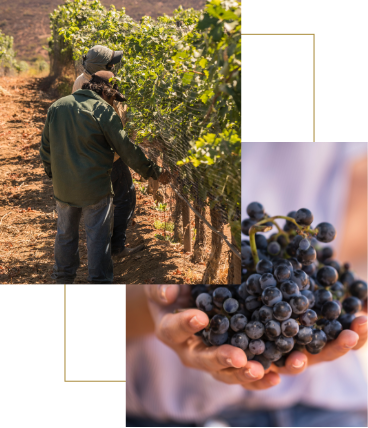 All of our grapes come from clones that have French origin certification
We pay attention to the growth of our grape, studying the development of our plants, analyzing and making constant decisions about each clone to continue advancing and maintaining our quality factor.
O ur vineyards of Cabernet Sauvignon are planted according to the clones #8, #169, #191, #337, #341.
---
Merlot crops are worked according to clone # 3, while Pinot Noir is clone # 115.
---
Malbec is grown according to clone # 595, while our Syrah is with clone # 877.
The Cabernet Franc and the Petit Verdot that we grow are worked in accordance with clones # 214 and # 400 respectively.
---
The vineyards of our Chardonnay are planted according to clone # 96.
---
Certificates French Clones
The Wine
Route
---
Valle de Guadalupe, located in the state of Baja California, is recognized as the main area for quality wines in Mexico.
---
For several decades now it has been known as
'The Wine Route'.
J ust about 40 minutes from the Pacific Ocean, you can witness the spectacular vineyards, where history and culture are merged to create unique sensory experiences.
---
The success of the cultivation of the grape harvest in Valle de Guadalupe is attributed to the semi-desert climate of the Baja, in addition to the cold sea currents; the confluence of both factors derives in the Mediterranean style climate, which is ideal for viticulture.
---
It was Felix Caballero who in 1834 founded the Mission of Our Lady of Guadalupe del Norte. With time, the small wineries were left in the abandonment of the Mexican governments in the determination of the lands of the Catholic Church.
At the beginning of the 19th century a considerable influx of Russian immigrants fleeing from their country of origin escaping military recruitment, and settled in the peaceful and serene Valley of Guadalupe. They proceeded to acquire land and began to harvest grapes for winemaking purposes.
---
Thus, the Valley of Guadalupe is a place of great beauty and lovely landscapes, its wines an art, and its charm of the old world certainly captivating. Without a doubt, the Wine Route is a unique experience.